آخر الاخبار
بيانات
A statement condemning the campaign of raids and arrests of dozens of activists in the city of Ibb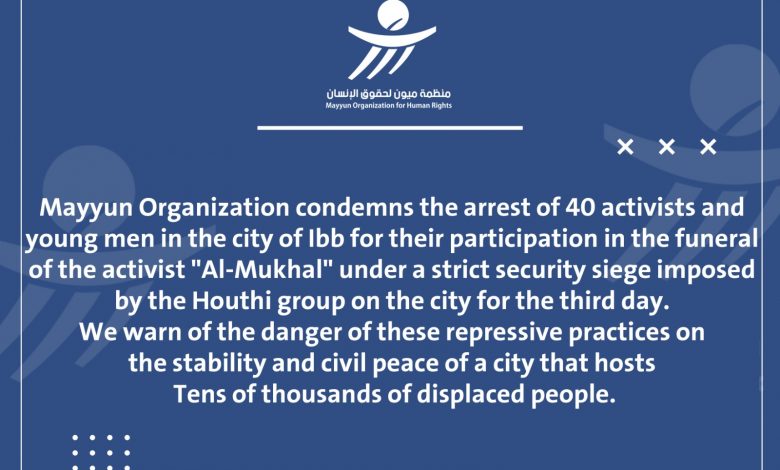 A statement condemning the campaign of raids and arrests of dozens of activists in the city of Ibb
Mayyun Organization condemns the campaign of raids carried out by the Houthi group in the residential neighborhoods of the city of Ibb, central Yemen, as a result of which it arrested dozens of activists and youth who participated in the funeral of the opposition activist
Hamdi Abdel-Razzaq Al-Khawlani, known as "Al-Mukhal" a few days ago.
Mayyun organization monitored the arrest of 40 activists, content creators, and young men within a few days, under a strict security siege imposed by the Houthi group on the city of Ibb for the third day in a row.
Mayyun strongly condemns these grave violations against civilians, and warns of the danger of these repressive practices to the stability and civil peace of a city that hosts tens of thousands of displaced people.
Issued by Mayyun Human Rights Organization
March 28, 2023