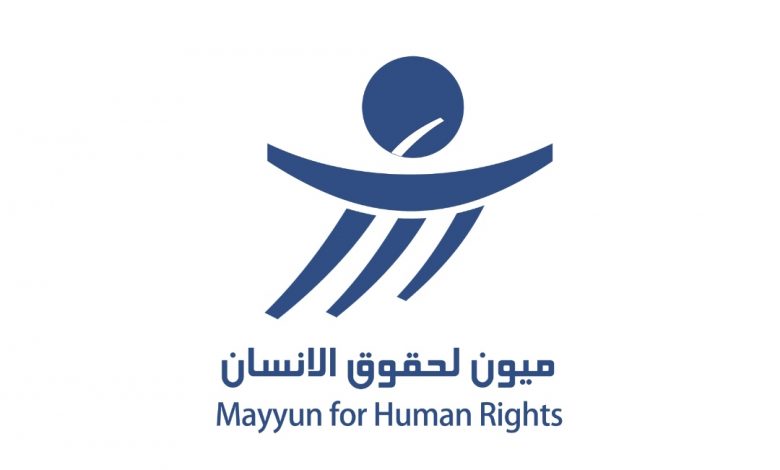 We condemn in the strongest terms the killing and wounding of
7 civilians, most of them children, in two incidents of artillery shelling
and another sniper incident, all perpetrated by the Houthi militia today,
Sunday, October 30, 2022 AD, west of the city of Taiz.
According to our human rights sources in the city of Taiz,
the victims are:
Mohammed Abdul Razzaq Abdullah, 25 years old, was shot
in the lower abdomen
Mohammed Nasser Farea, 10 years, amputated the man
Bader Nasser Al-Mujnihi, 9 years old, amputated the man
-Hashem Nasser Al-Majnahi, 9 years old, scattered shrapnel from
the body
Suhim Ahmed Yahya Al-Amiri, 35 years old, was killed
Child Sami Sahim Ahmed Yahya Jarih
The child, Amir Sharif Ahmed Al-Amri, is wounded
This dangerous escalation against civilians living in residential areas
in the city of Taiz, which is besieged by the Houthi group, which has
refused to open the roads leading to it for nearly eight years; Serious
violations of human rights and international humanitarian law amount
to a full-fledged war crime.
We in Mayyun denounce this blatant act of aggression against civilians
in Taiz, which comes after successive statements condemning
terrorist attacks on an oil port and calling on all parties in Yemen to
exercise restraint in light of the fact that the truce has not yet been
renewed.
At the same time, we demand explicit human rights and international
condemnation of these crimes, taking a firm stance with the officials
involved in them, and working to bring them to international justice.
Issued by Mayyun Human Rights Organization October 30, 2022